Zimbra is the worldwide leader of Open Source email and collaboration systems.
Zimbra is an enterprise-class email, calendar and collaboration solution built for the cloud, both public and private. With a redesigned browser-based interface, Zimbra offers the most innovative messaging experience available today, connecting end users to the information and activity in their personal clouds.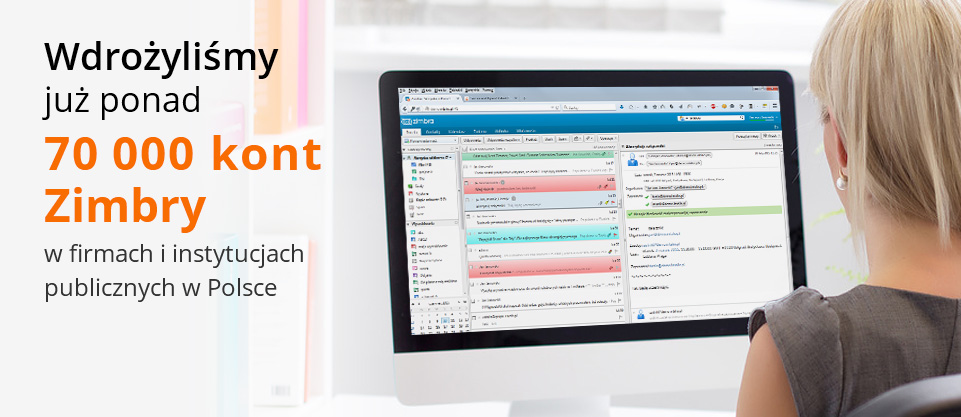 Zimbra is a solution which is equivalent to MS Exchange, Lotus Notes or Groupwise with lower TCO and Lower TCO and Open Source Core. You can easily transform Zimbra into a customized "collaboration hub" by integrating external applications and web services – such as Salesforce and enterprise applications including Oracle and SAP thanks to programmable API modules called zimlets.
---
Zimbra features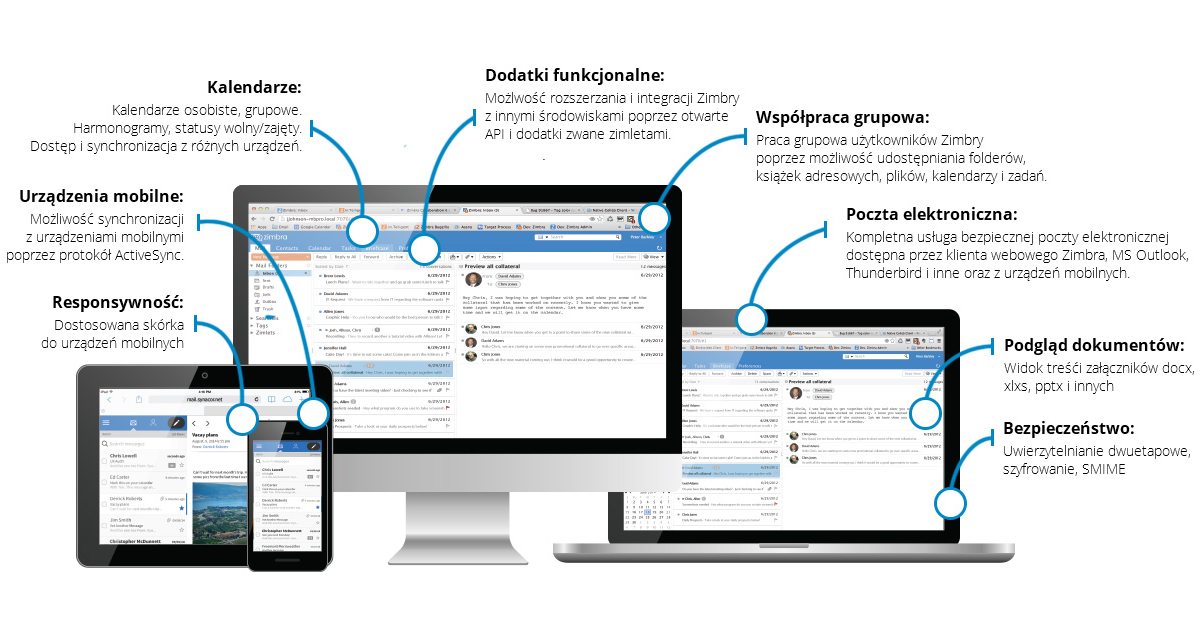 ---
Zimbra license configurator
Valuate Zimbra licenses

---
Benefits of the system
high reliability of the system, rich online administration with the option of backup management and email box recovery
environment which is easy to maintain and administer with the option of integration with Active Directory
flexible and functional web client, full integration with Microsoft Outlook and mobile devices
solution compatible with Windows, Mac and Linux environments
business cost of license lower by approx. 40% compared to Microsoft Exchange
well protected solution thanks to the embedded AS/AV mechanisms
Sprawdź nas

Deployments
we prepare a deployment plan with consideration of the best practices for application, virtualization and operating systems.

Migrations and upgrades
we carry out migration of email from MS Exchange, Lotus Notes and other IT systems to Open Source.

Training
we conduct administration workshops and system user training as part of the solutions which we offer.

IT consulting
we will show your company good avenues to explore in connection with IT and BPMS troubleshooting and environment security.