Email and collaboration solution for professionals.
Open4Mail is Zimbra SaaS solution, with dedicated server and reliable power. The Open4Mail service is secure and powerful collaboration platform which save your time and money. Open4Mail is best solution for your business!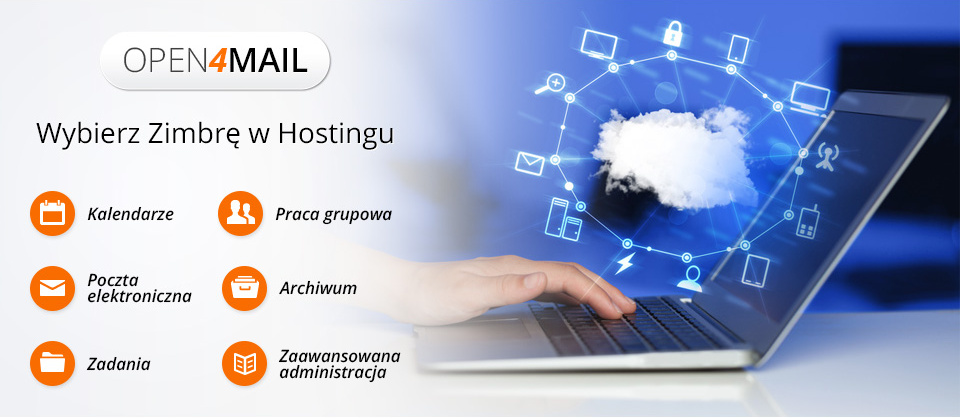 Funkcjonalności Open4Mail

Poczta elektroniczna
 - kompletna usługa bezpiecznej poczty elektronicznej, dostępna przez klienta webowego Zimbra, MS Outlook, Thunderbird i inne oraz z urządzeń mobilnych i tabletów.

Kalendarze
 - kalendarze osobiste, grupowe. Harmonogramy, statusy wolny/zajęty. Dostęp i synchronizacja z różnych urządzeń.

Zadania
 - zarządzanie zadaniami osobistymi, grupowymi, tworzenie list zadań.

Praca grupowa
 - praca grupowa użytkowników Zimbry poprzez możliwość udostępniania folderów, książek adresowych, plików, kalendarzy i zadań. 

Zaawansowana administracja
 - możliwość zarządzania w łatwy sposób domenami, kontami i adresami grupowymi organizacji. 

Archiwizacja
 - dodatkowa kopia danych pocztowych z możliwością zaawansowanego przeszukiwania zasobów poczty.